How to Create Zoom Conference
Step 1: First, you need to activate the plugin Video Conferencing with Zoom.

If you haven't install or activate Zoom Conference, get back to Plugin Installation section.
Step 2: Navigate to Zoom Meeting > Settings, then you need to create a Zoom API Key.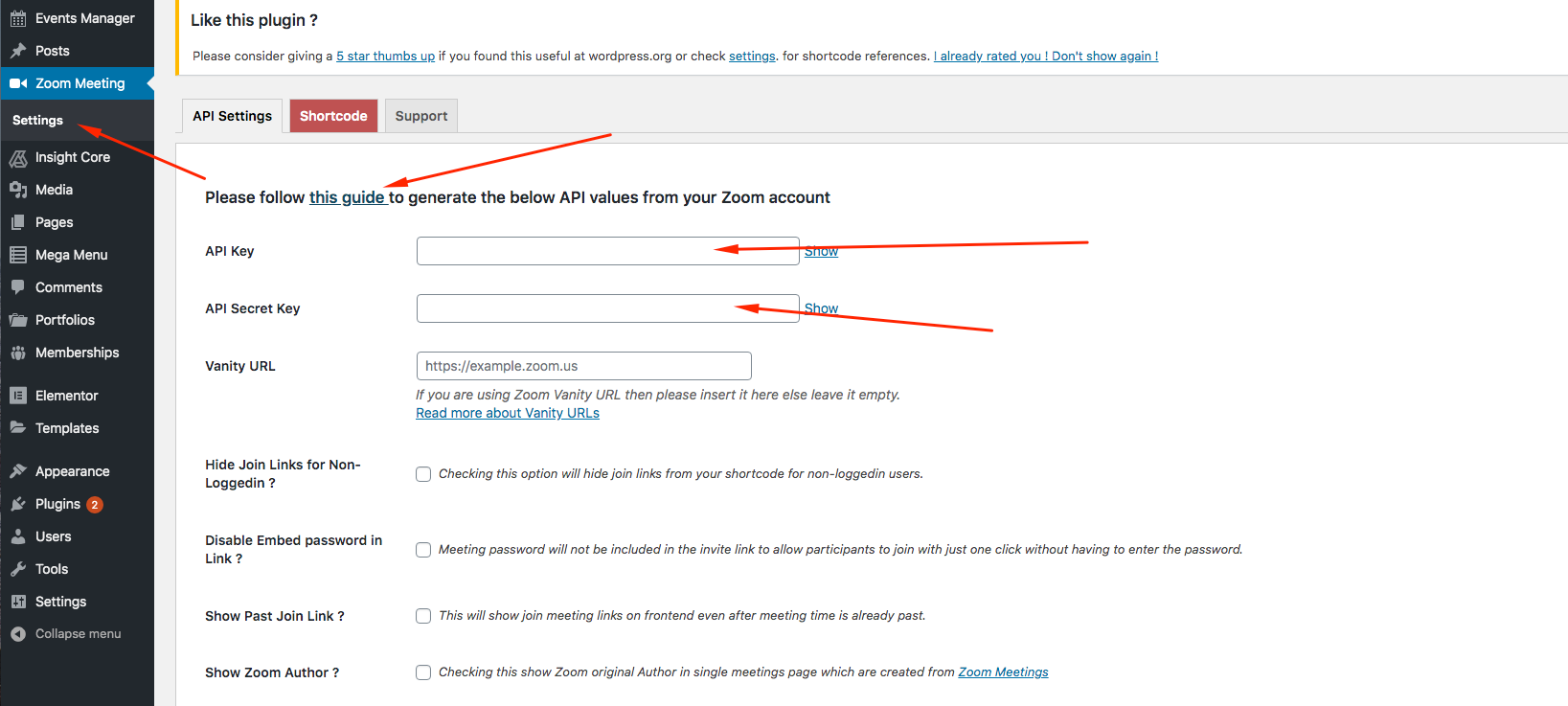 Click on this guide and follow the instruction.
Step 3: After pasting the API Key and API Secret Key into the Zoom Meeting settings page, scroll down and click Save Changes, then click Check API connection, you should have API worked now.
Step 4: In order to Add Meetings, follow the guide at the Zoom Conference Page