How to Create a One Page Scroll
Step 1: Create new sections by navigating to Templates > Add New.
Step 2: Select Section Template, name your section then click Create Template.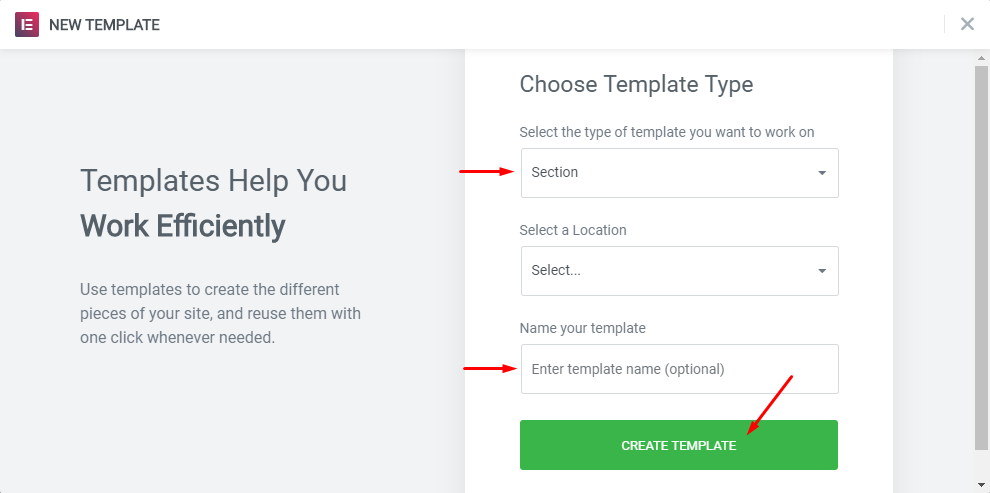 Step 3: Edit your Section by dragging elements from the left sidebar then click Publish to save your Section.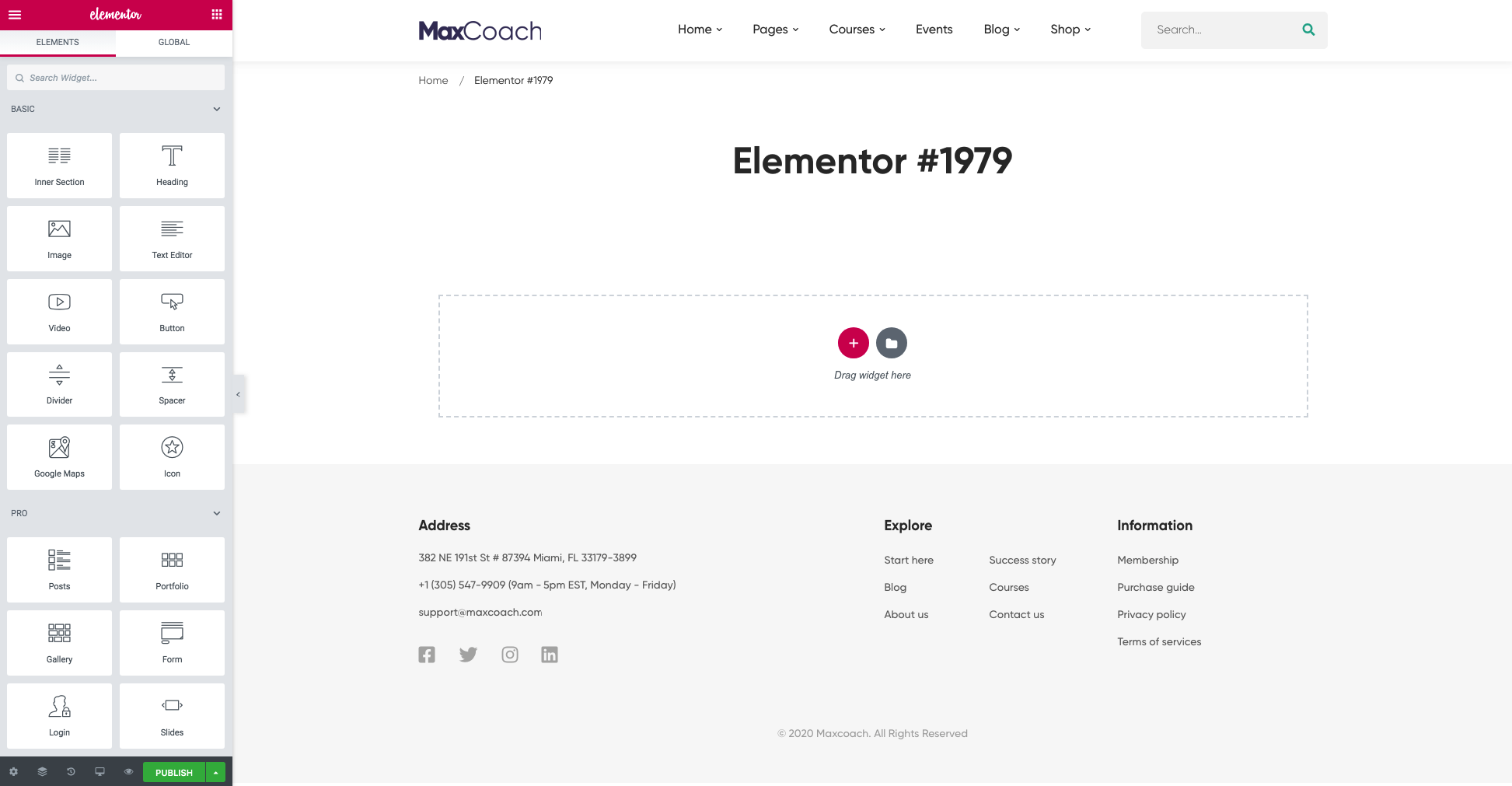 Step 4: After you create sections that you want them to appear in your One page scroll, back to the dashboard > Add new page > Change the Template to One page scroll > Edit with Elementor.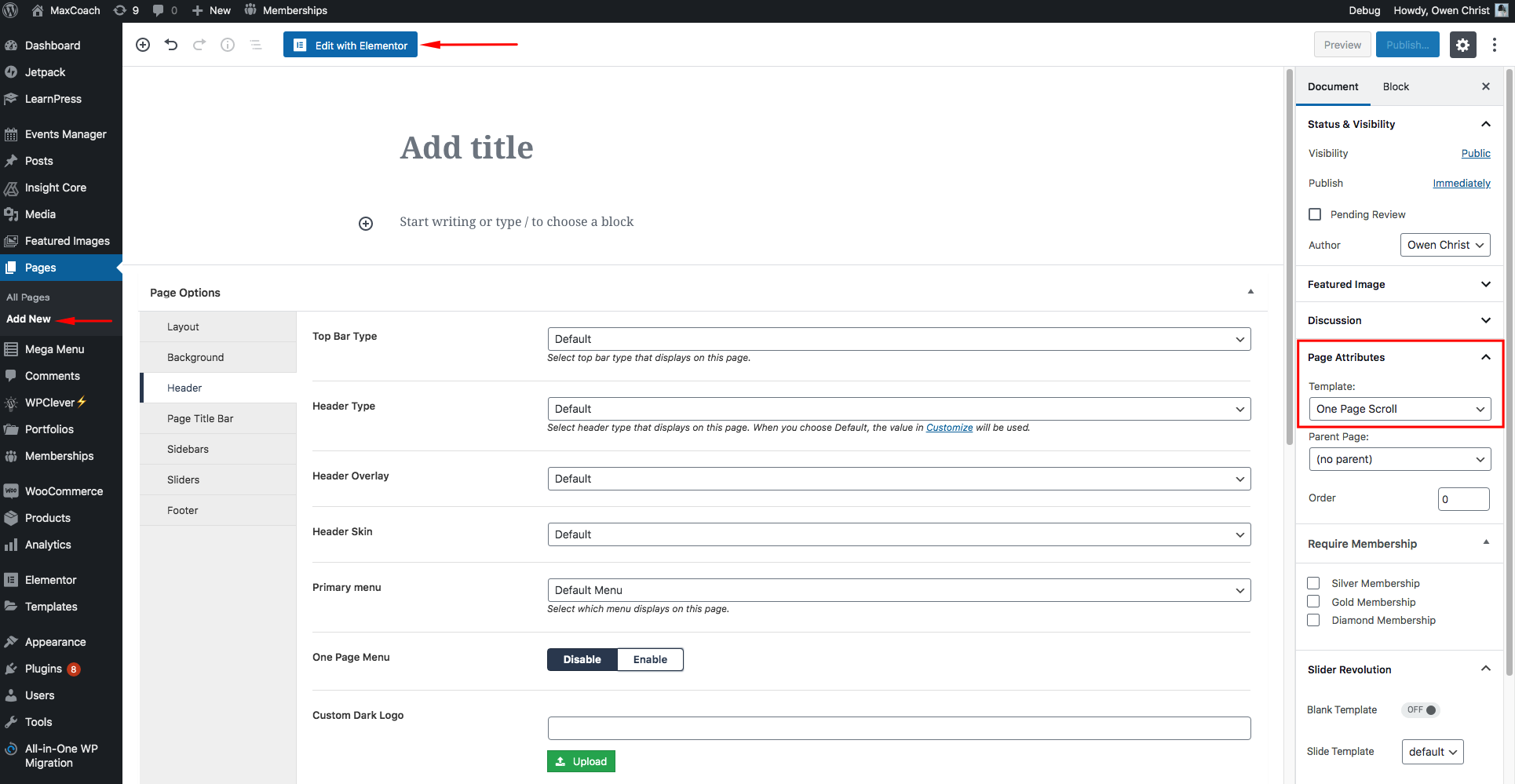 Click on Add New Section icon then choose the Structure you want.

Step 5: Search for the widget Fullpage on the elements search bar, then drag the Fullpage element into the section you've just created.
Step 6: Click on Slide #1, choose the template you created before or choose the predesigned MaxCoach template.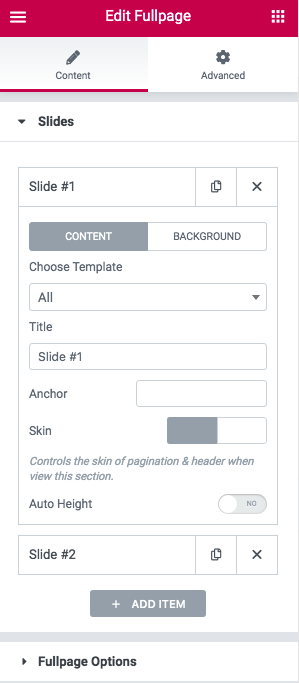 Step 7: After you add all the template you want in your One page scroll, you can customize it at Fullpage Options.
Step 8: Click Publish to finish.