How to Setup a One-page Site
One-page site is a smart function that let the user show all of your site's information into one page which split into multiple sections. If you want to know how One page Site works please take a look in Landing product demo Here.
Step 1: Create a new page or edit an existing one.
Step 2: Change to Classic Mode by clicking in Backend Editor
Step 3: Click Add Element >> Choose Row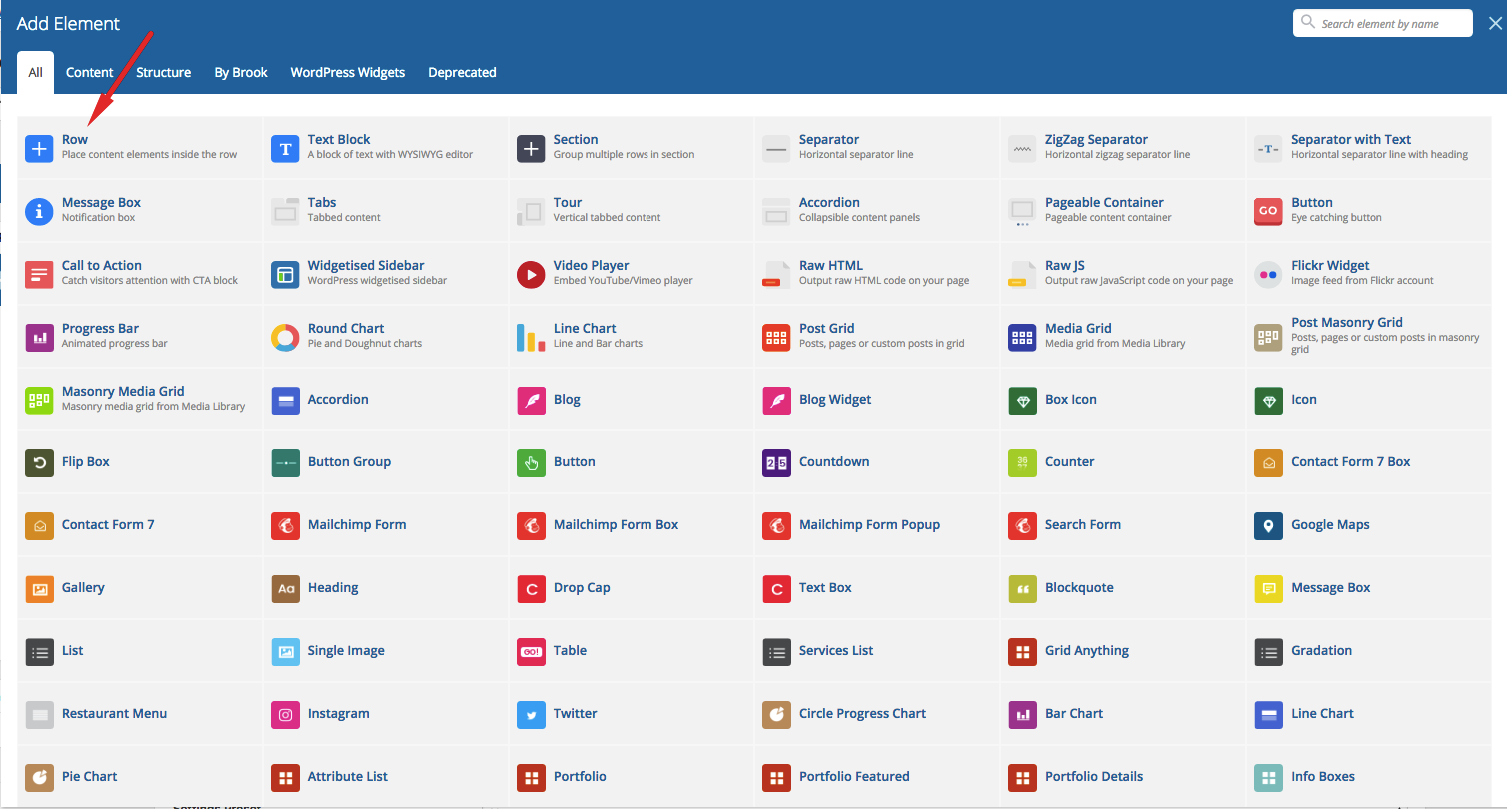 Step 4: Click Edit this Row

You now see a table like this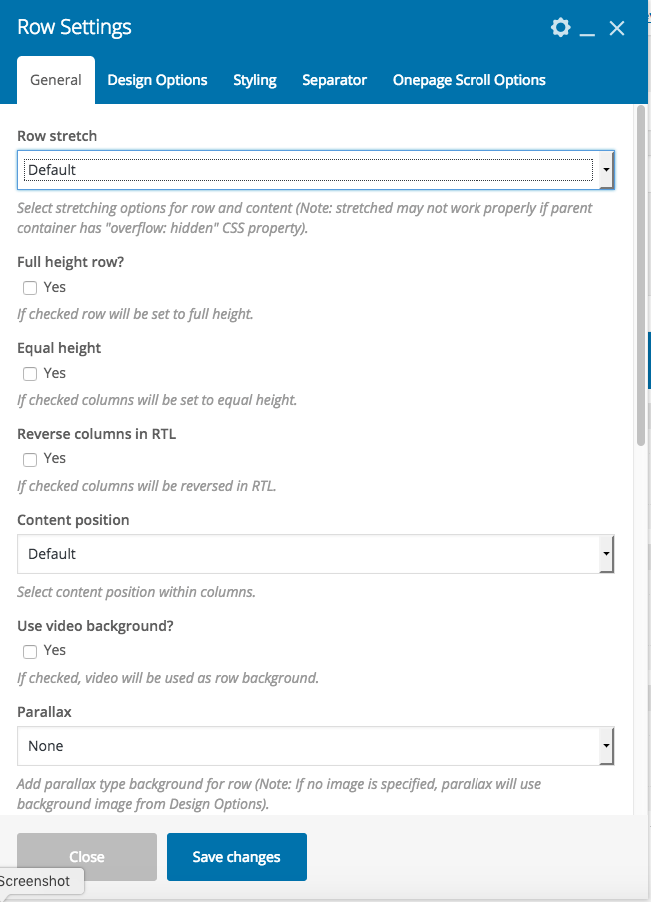 Choose the type of Row Stretch you want and keep rolling down
Step 5: Name the Row ID and click Save Change >> Publish or Update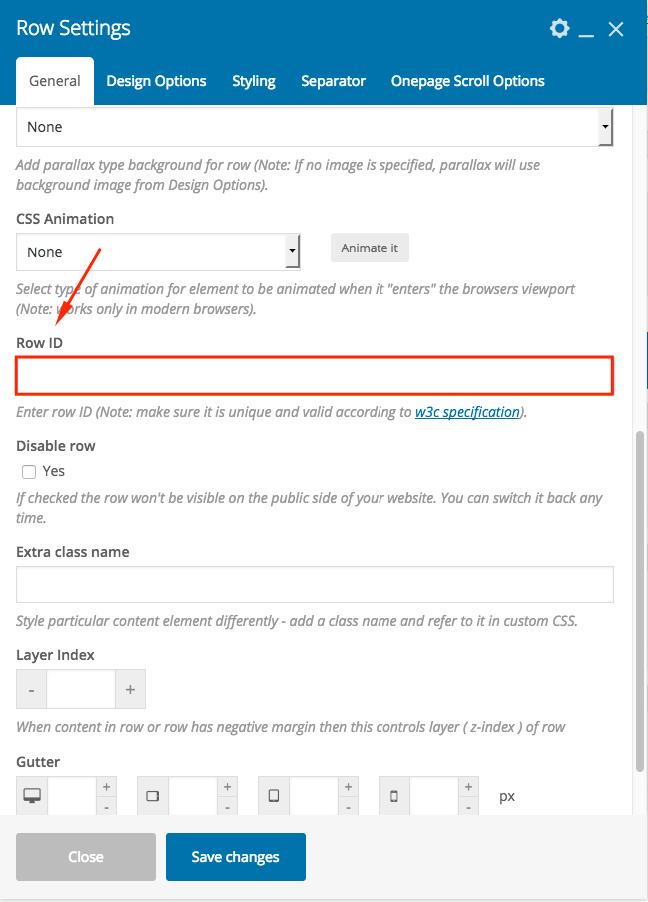 Step 6: Come to Appearance >> Menus >> Create a new menu
Step 7: Find Custom Links in the left column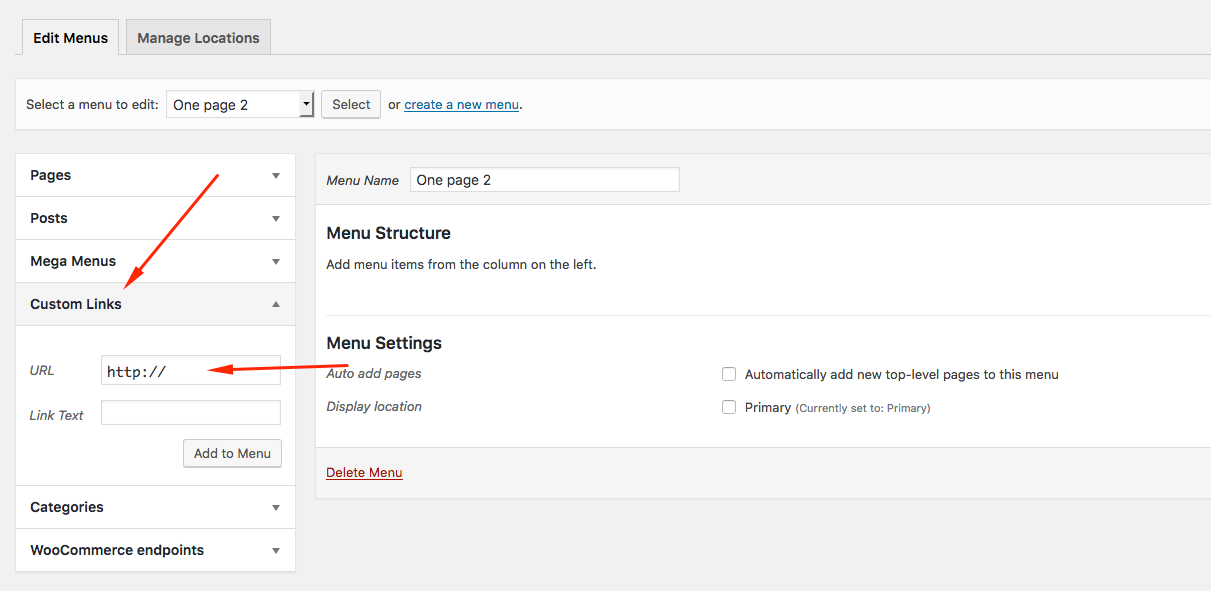 Step 8: Fill URL section by delete http:// and replace by #your row ID in step 4 >> Click **Save Menu **
Step 9: Back to the page you established and roll down to Page Option >> Header
Step 10: Change Primary Menu to the menu you create in step 5 and Enable One Page Menu

Step 11: Click Update to finish