How to Customize Your Online Store
Step 1: Navigate to Appearance >> Customize >> WooCommerce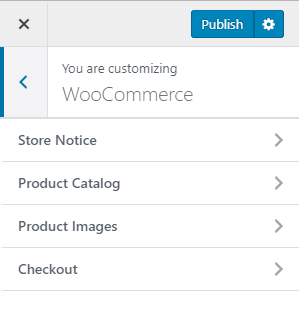 Step 2: Here you will see 4 tabs: Store Notice, Product Catalog, Product Images, Checkout. Click on the tab you want to customize.
Store Notice: This text will show your events or promotions to visitors.
Product Catalog: You can choose how you will display your online store.
Product Image: You can customize you product image in this section.
Checkout: You may want to customize your store information and your privacy here.