How to Create Case Studies
Step 1: Navigate to Case Studies >> Add New
Step 2: Name the Case Studies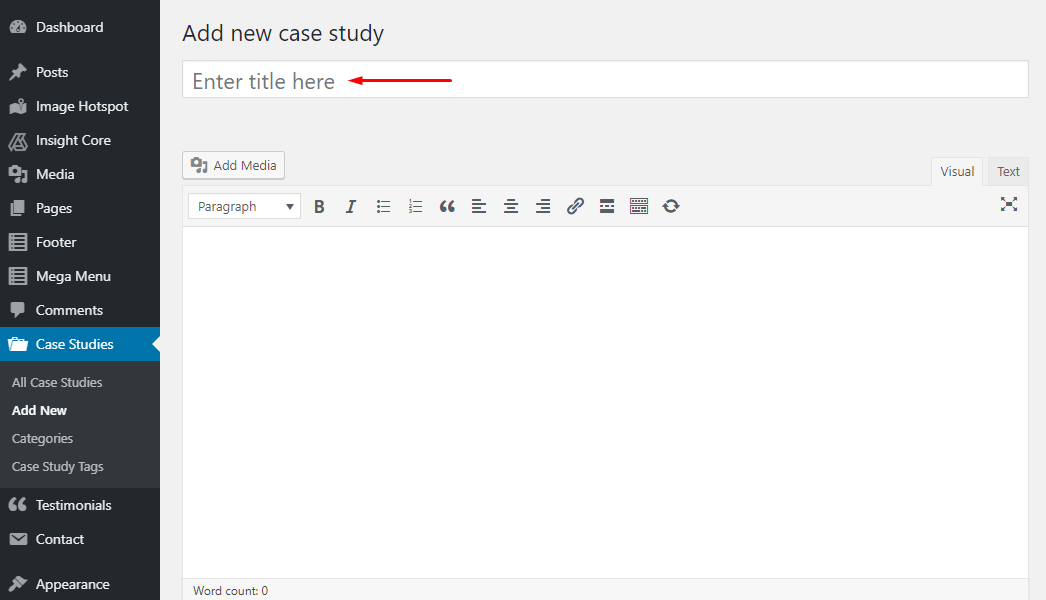 Step 3: Add the content of case study you need in the box
Step 4: Roll down to Page Options. You can customize all the sections here.
Single Case Studies style : You can choose the suitable style for your case study.
Gallery: Add the image you want by clicking to Upload button.
Video Url: in the case you want to add video in thís page, you fill the link of video in this section. (The video from youtube and Vimeo only).
There are other section for example Awards, Client for you to use.
You also can add Feature image by upload image in the right box of the screen.
Step 5: Click Publish to save it.