Set Up an Online Store
In this section, you'll learn to set up an online store with WooCommerce plugin
Step 1: Be sure that you've installed WooCommerce. Check the plugin section.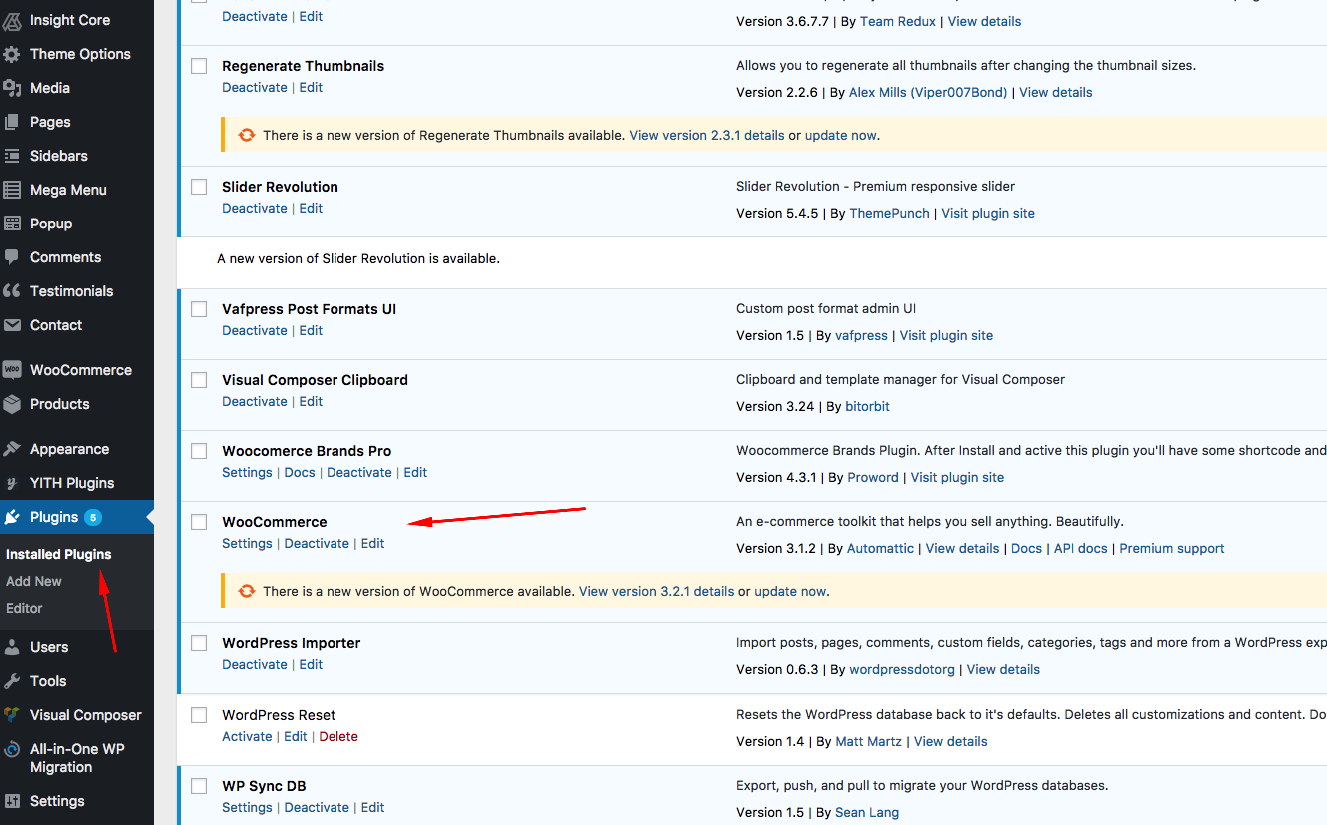 If you haven't install or activate WooCommerce, get back to Plugin Installation section.
Step 2: Configure general settings for your WooCommerce store such as currency, tax, checkout, shipping, etc. by navigating to WooCommerce > Settings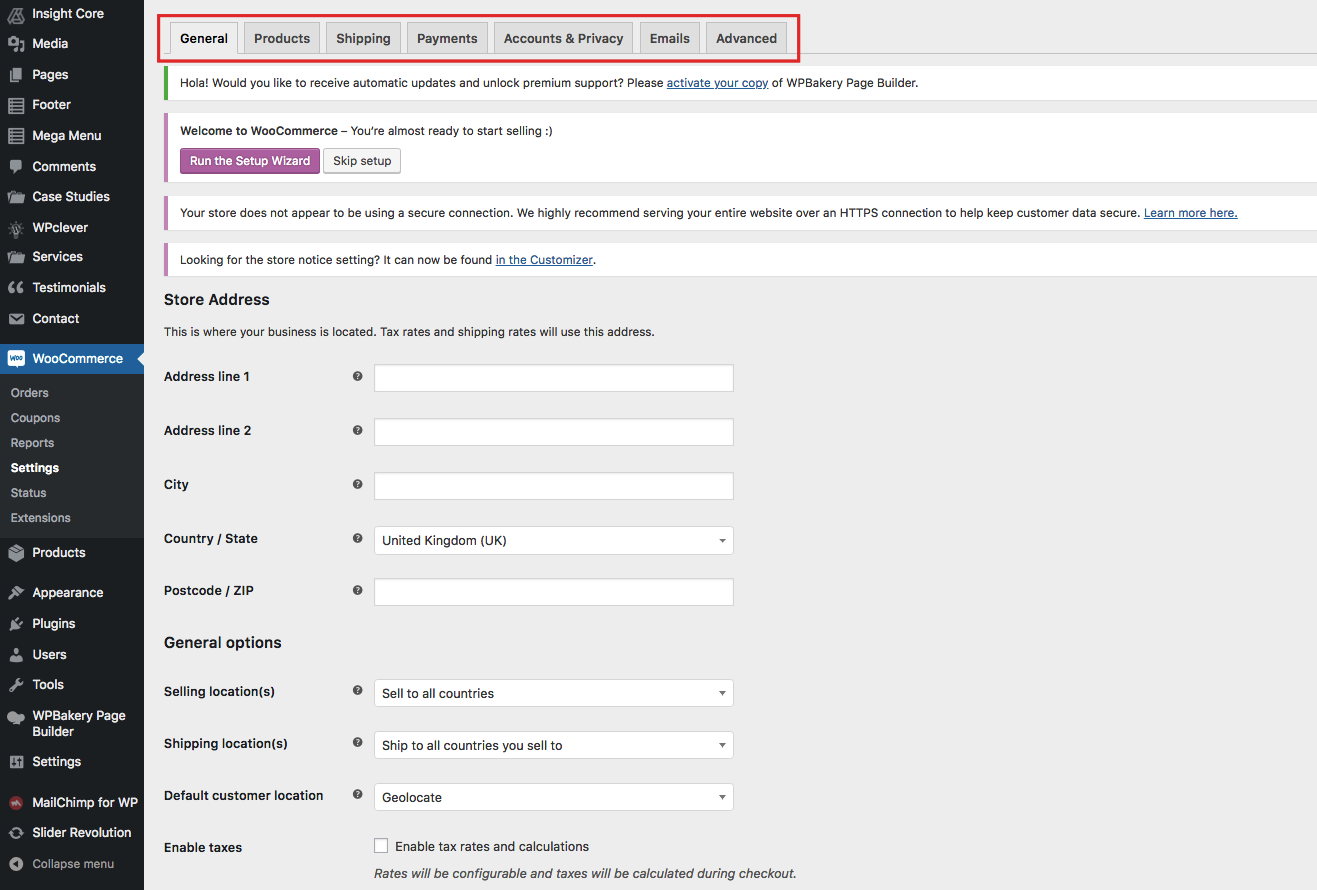 Step 3: To create new order: Hit Orders > Add Order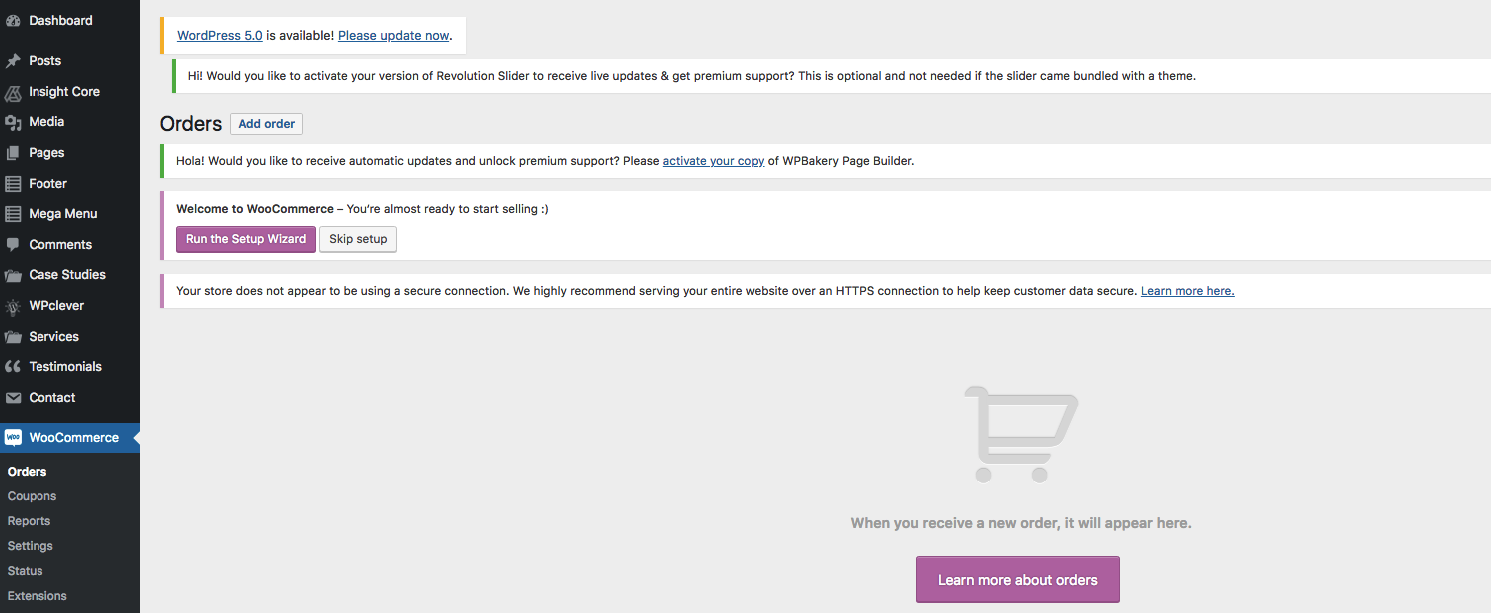 Step 4: To create new Coupon: Hit Coupons >> Add Coupon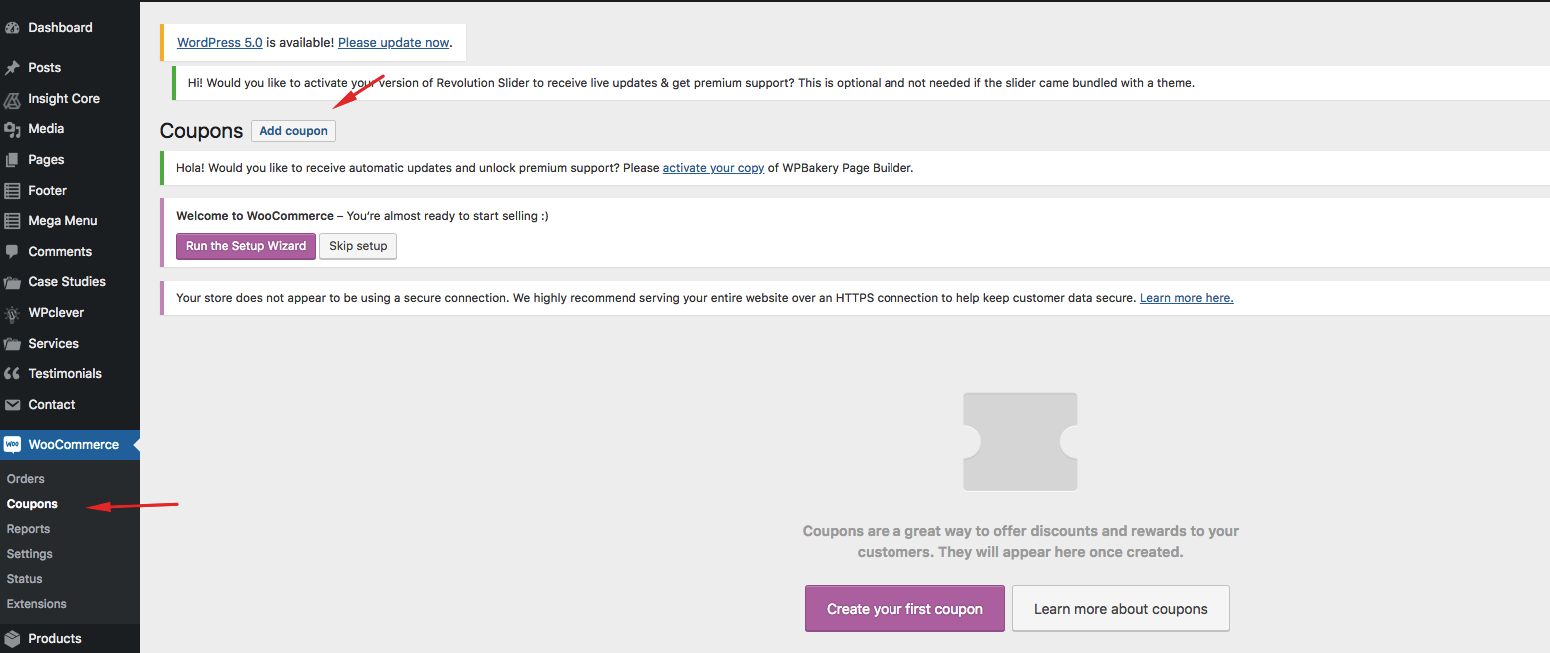 For more settings of WooCommerce, click here.