How to choose the default Page Title Bar
There are 7 Page Title Bar style for you to select from.
Step 1: Navigate to Appearance >> Customize >> Page Title Bar
Step 2: Choose General
Now choose which Page Title Bar Style you want.
Step 3: Click on Publish button to finish.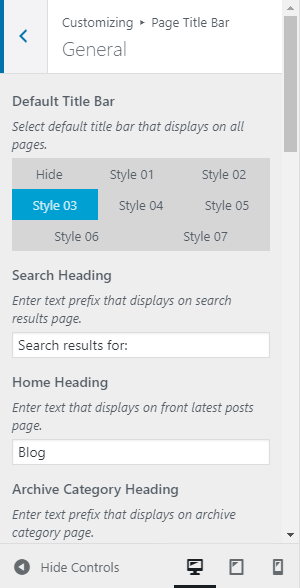 Similarly, you can also choose a different Page Title Bar style for particular pages, blog pages, product pages and service pages.
Note: If you have imported the demo, you won't be able to customize the Page Title Bar in the landing page. Please create a new page if you would like to try to set a default page title bar style.