Step 1: Navigate Contact >> Add New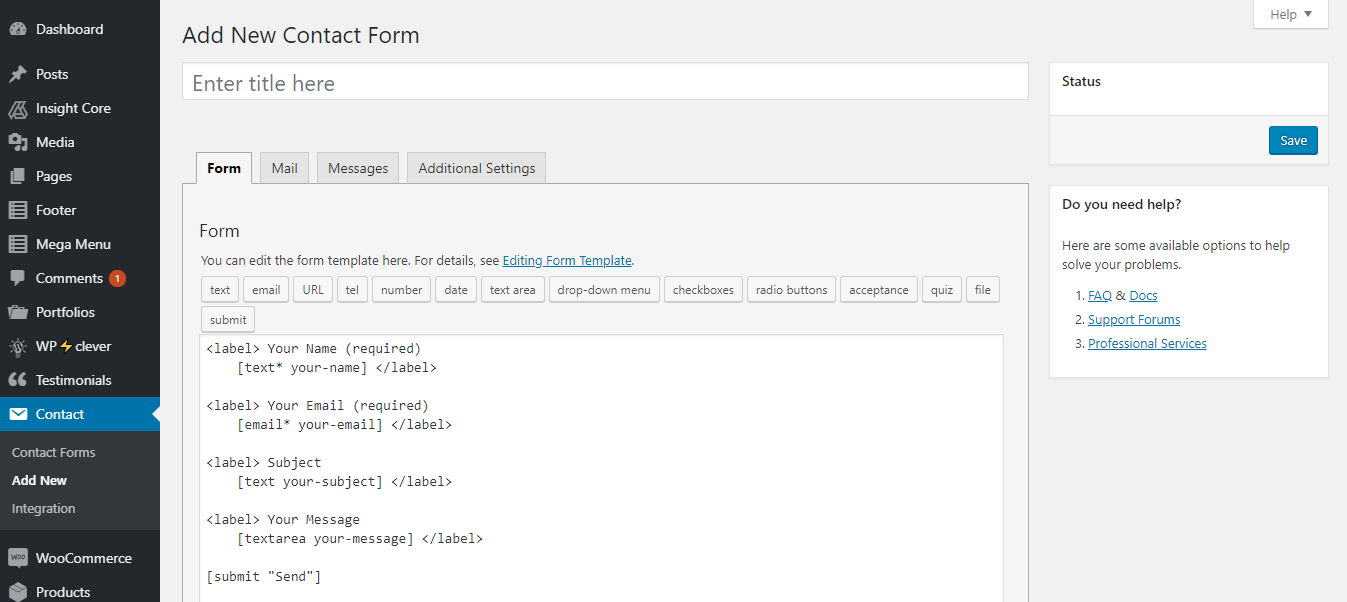 Step 2: Fill the form and click Save button.
To use contact form in your page, we've already used shortcode Contact Form 7
Navigate to Contact > Contact Forms.

Choose a Contact Form, hit Edit and you can customize it in Edit Contact Form.
After finished editing, remember to click Save.