Update Theme
Firstly, you need to download the new theme package from your Themeforest account. Once you have the new theme package, you can choose to upload the theme via WordPress or via Evato Toolkit.
---
Update theme via WordPress
Step 1: You need to deactivate the current Renovation theme in Appearance > Themes section by simply activating a different theme. Once you activate a different theme, you can delete the Renovation.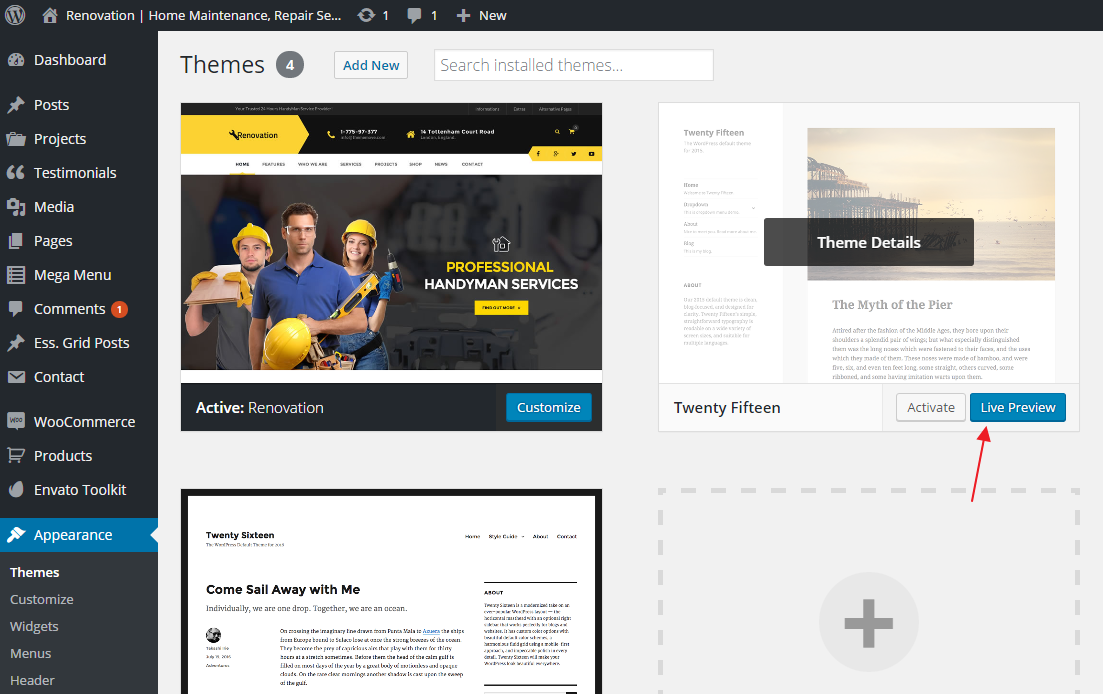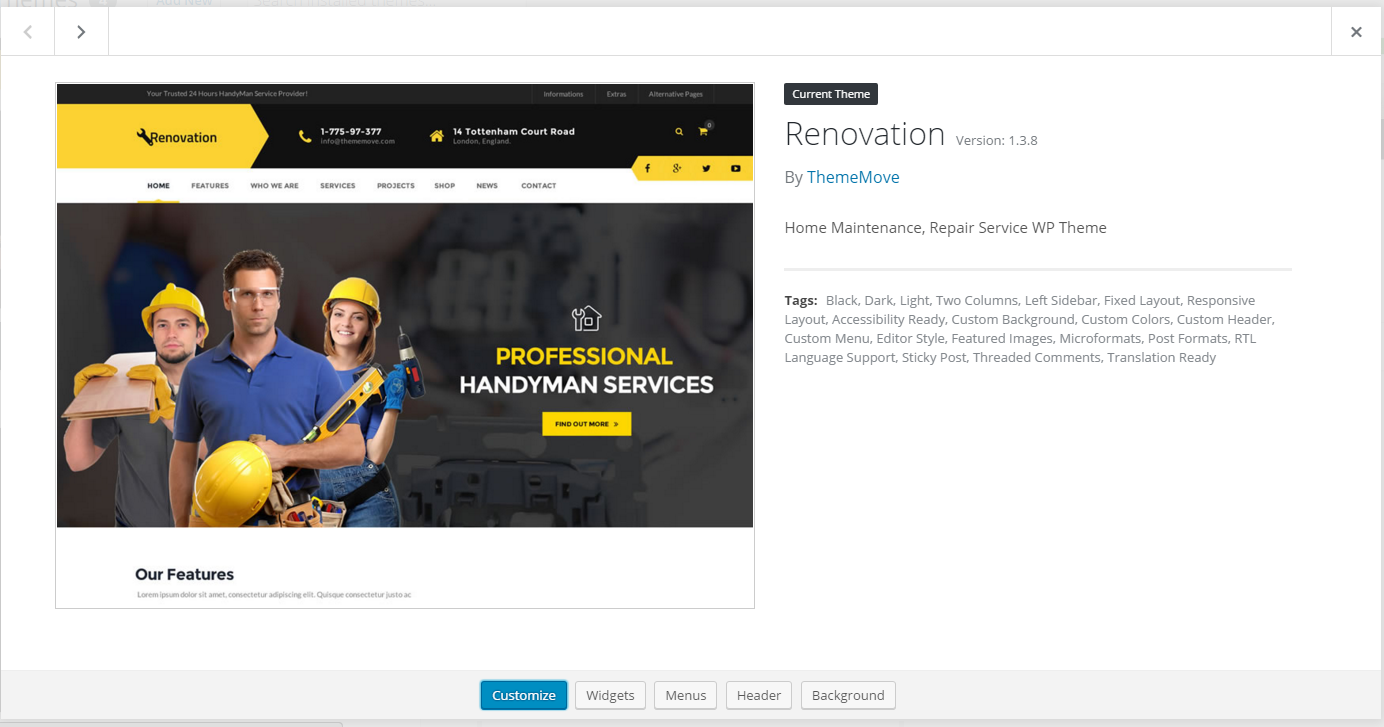 Step 2: Retrieve the tm_renovation.zip file from your new Themeforest download. If you download All files & documentation, then you need to unzip the archive file you received, the tm_renovation.zip file will be inside of it.
Step 3: Then simply upload and activate the Renovation file in the Appearance > Themes section like you've done when installing theme.
The Envato WordPress Toolkit plugin lets you view your ThemeForest purchases within the WordPress dashboard and select whether or not to receive updates.
Step 1: You will need to generate an API key to link your WordPress site to your Themeforest account. Login to Themeforest, go to your dashboard and click on "My Settings." The API Keys screen allows you to generate a free API key.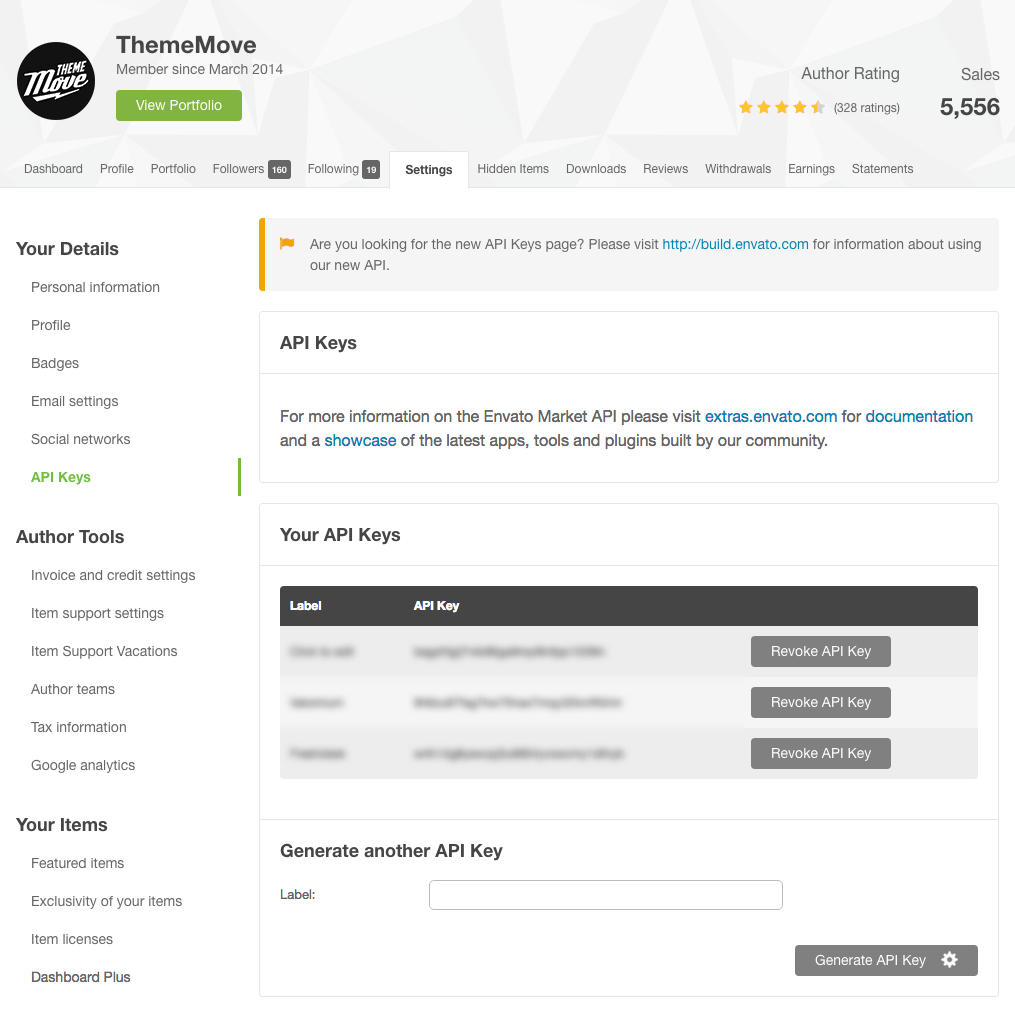 Step 2: Download Envato ToolKit, install and activate this plugin. A new menu item, "Envato Toolkit", will appear in the admin sidebar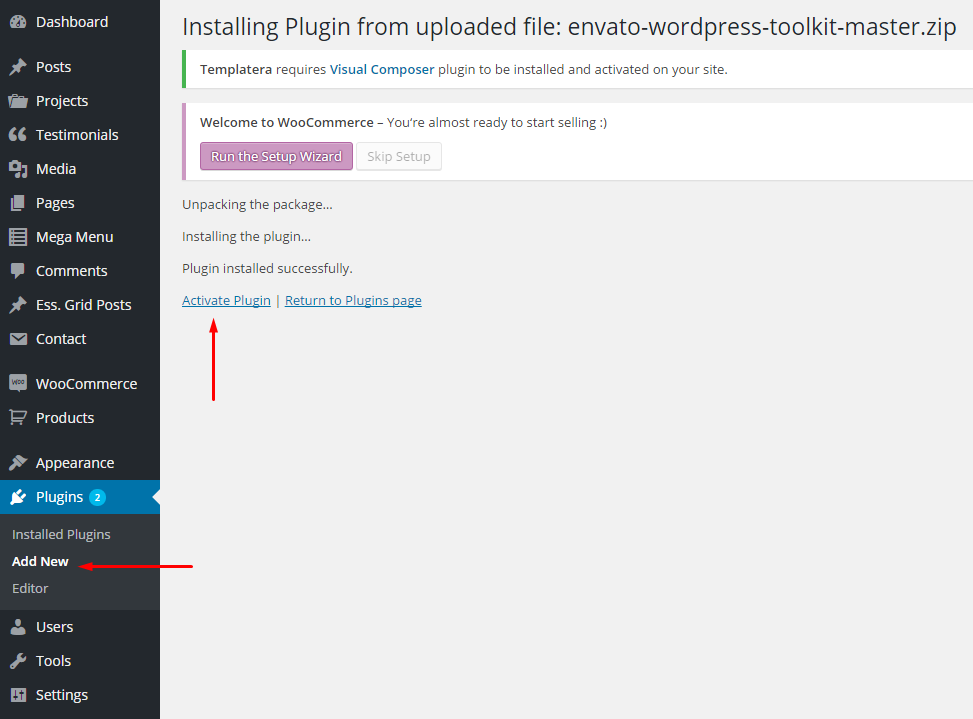 Click on the sidebar link and enter your marketplace username and secret API key. Click "Save Settings." All of your theme purchases will now appear on this page after it refreshes.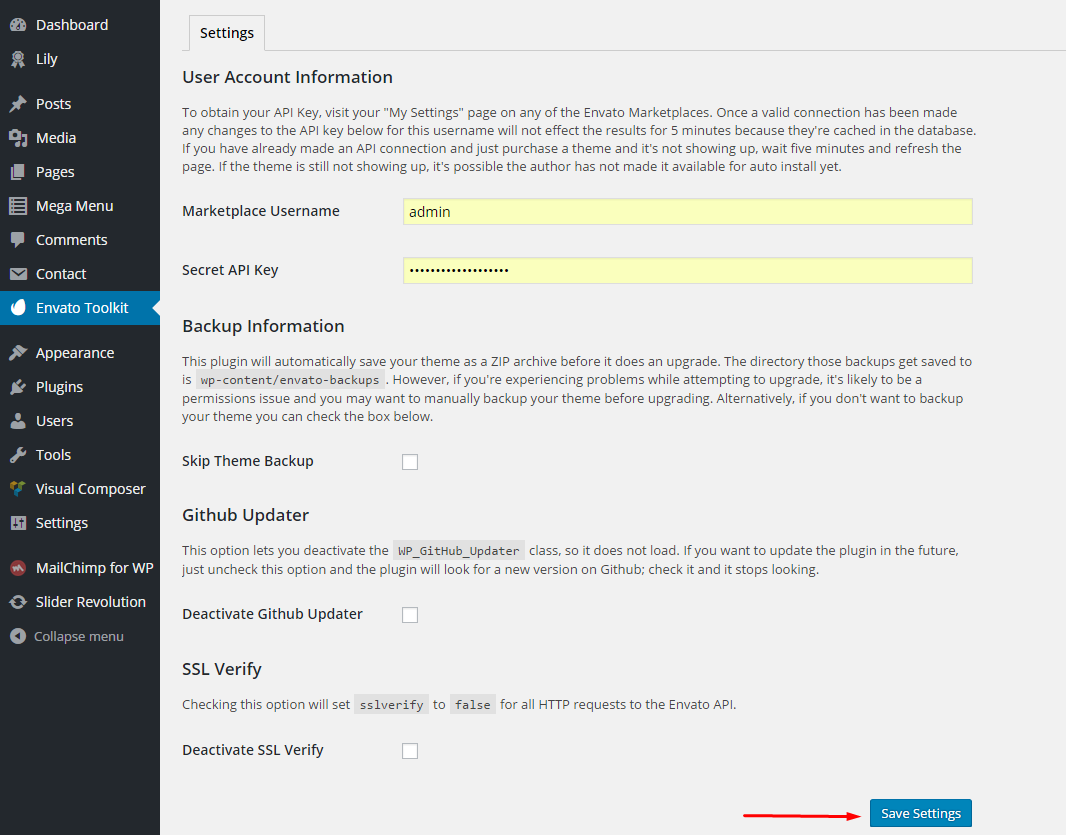 Step 3: The plugin will now alert you to theme updates – so long as you check the toolkit settings regularly. Click on "install automatically" beside each of your themes to automatically update them. The toolkit settings page also allows you to install themes that you haven't already uploaded to your site, delete ones you don't use and view version details. You can also set up theme backups.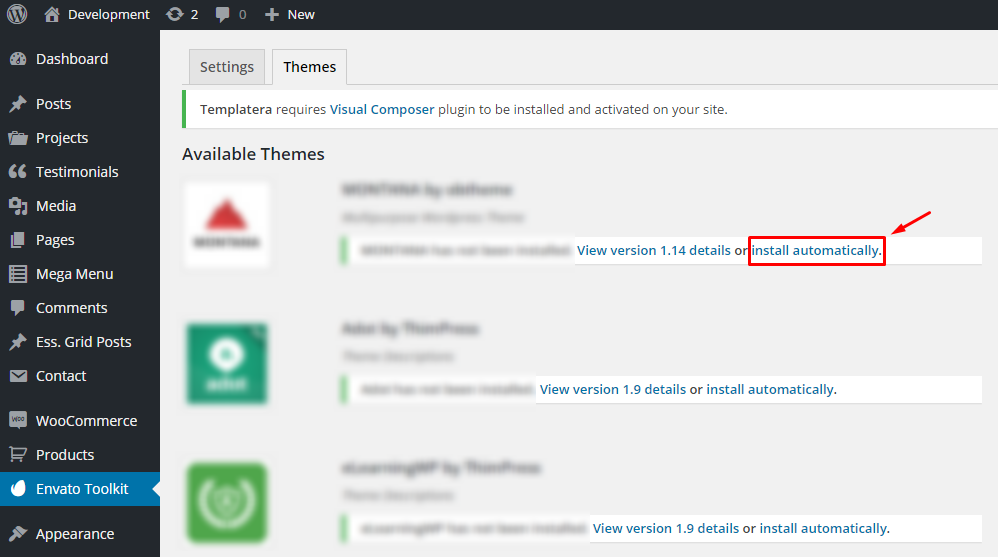 Important! Always Use a Child Theme
Updating your themes shouldn't affect any customization to your website, so long as you're using a child theme.