Step 1: Navigate to Mega Menu from the admin dashboard >> Add New Menu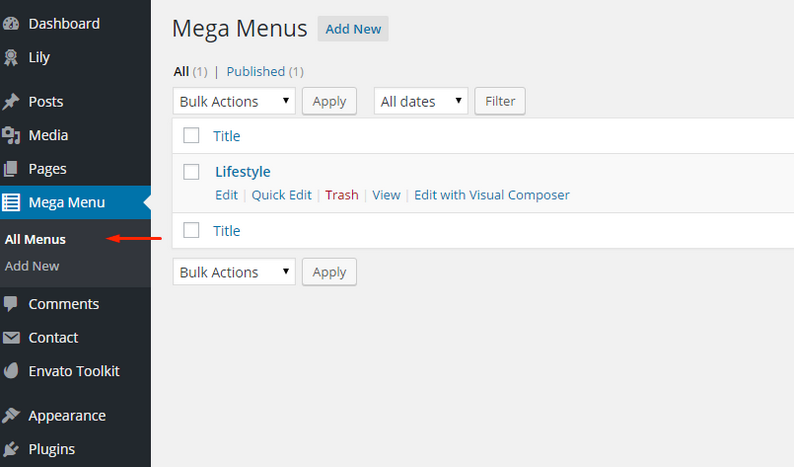 Step 2: Give your menu a name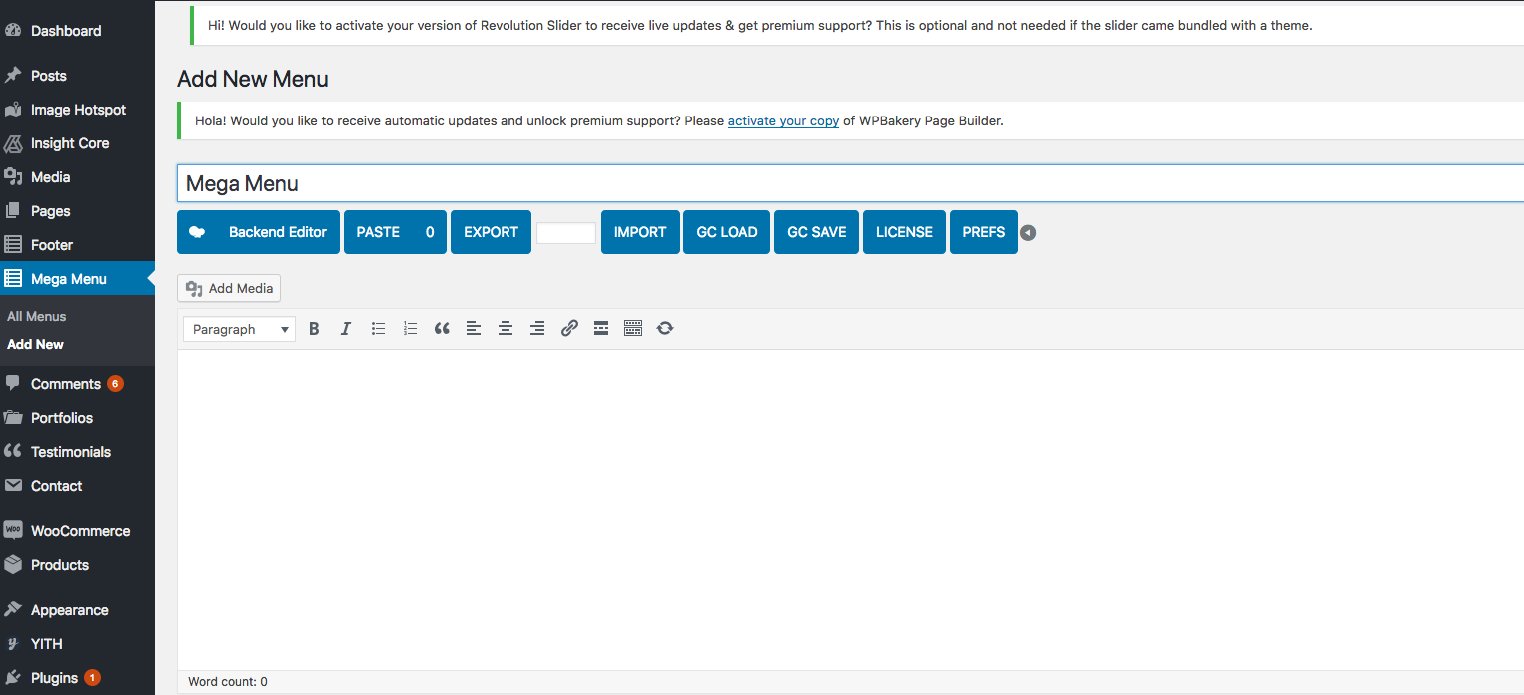 Step 3: Click Backend Editor button.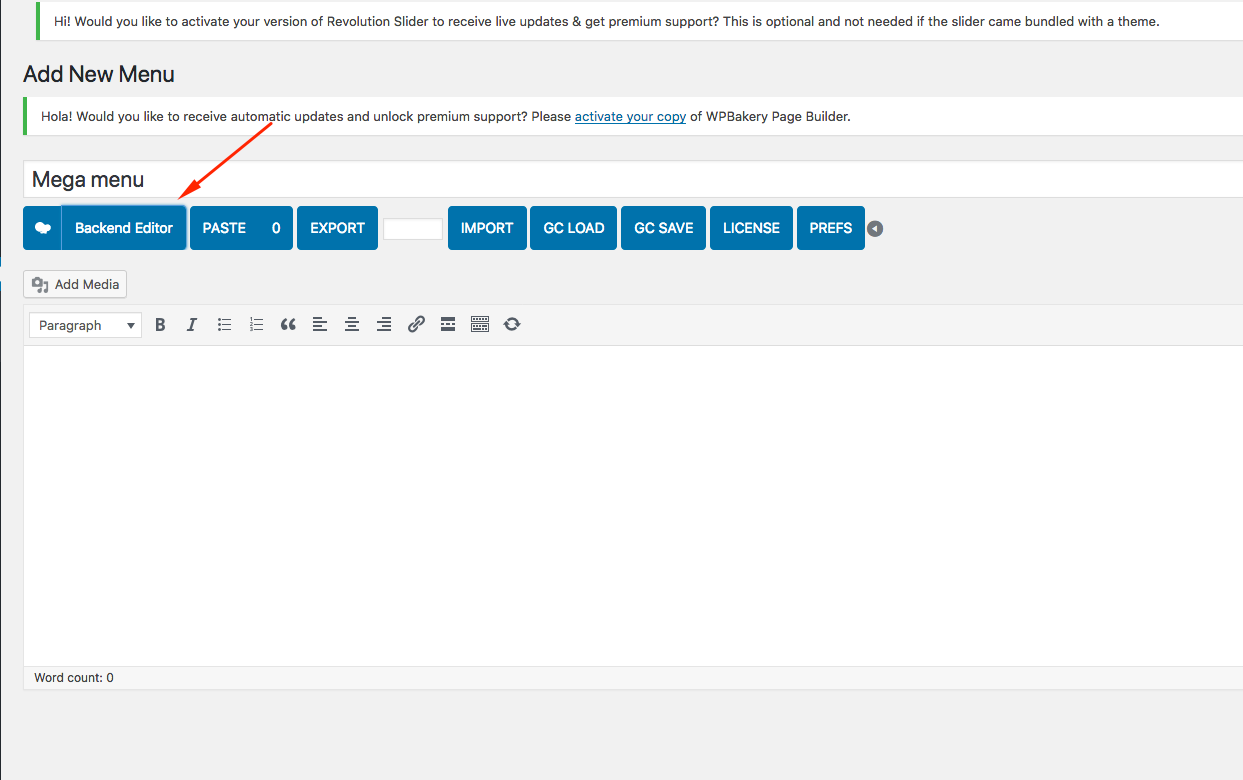 Step 4: Hit Add Element >> Find Row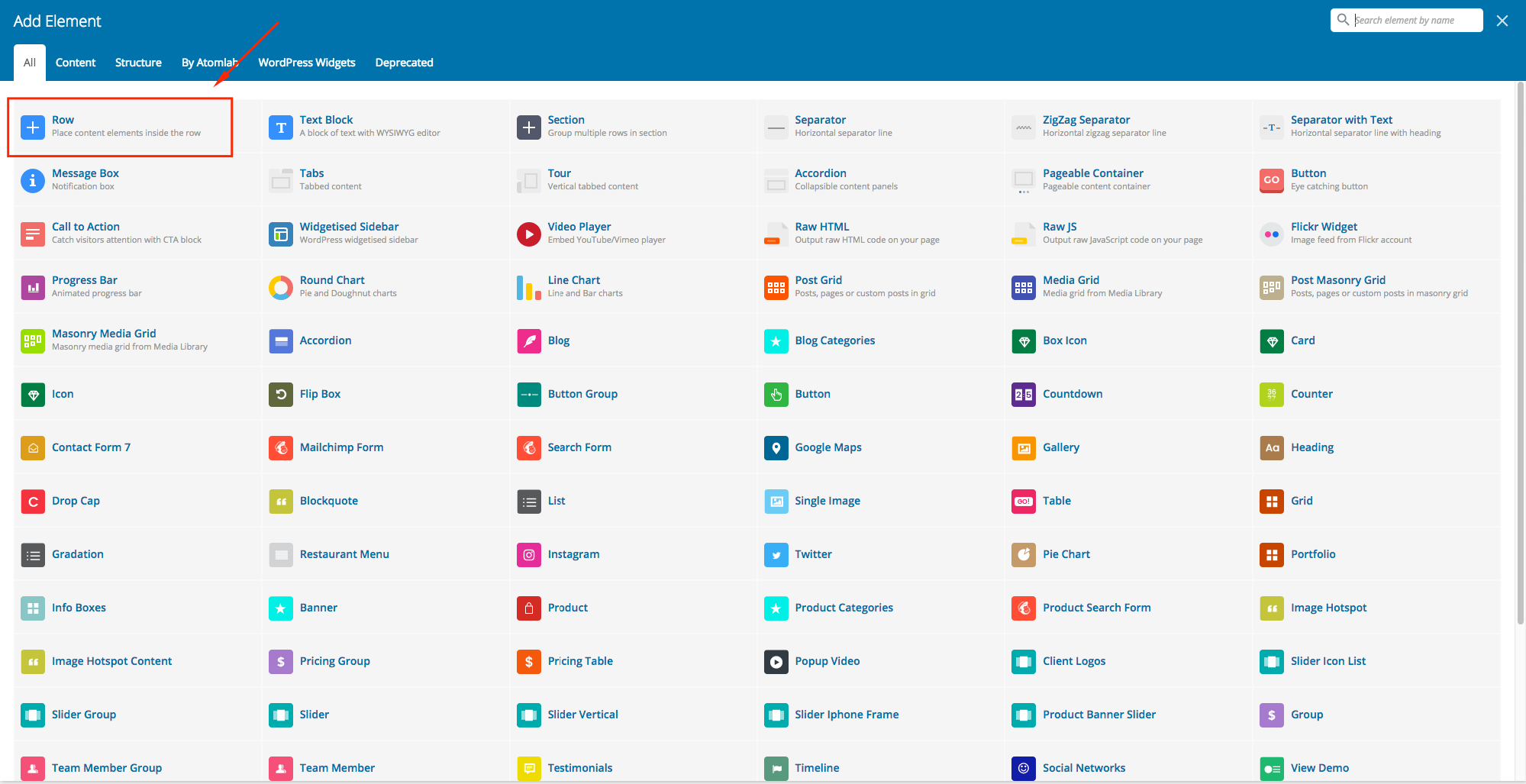 Step 5: Choose the type of mega menu to be displayed by clicking on the second option of the top left section.

Step 6: Click "+" button to choose the element you need.
Add Textbox Element and setting as below: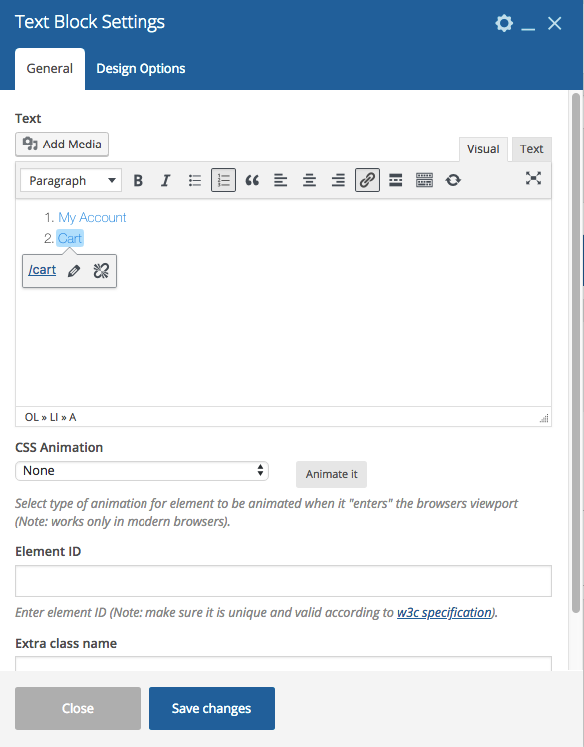 Step 7: Click Publish to apply the settings.
To add a new mega menu to your site, navigate to Appearance >> Menus then choose among available menus for a suitable place for your new mega menu:

After successfully creating your mega menu, you'll need to add it to Menus.
Step 8: Navigate to Appearance >>Menus
Step 9: Click on Select a menu to edit then choose the menu you want to add into the mega menu.
Step 10: Find the Mega Menus section
Step 11:Mark the menu you want to show then hit Add to Menu. You can drag then drop them to make them follow your desired order of display. Remember to hit Save Menu to save all of your changes.
Note: You cannot add more than 1 mega menu in the parent menu section.