How to Change Page Title
Step 1: Go to Pages > All Pages. Then point at the page you want to edit. You will see the Quick Edit option.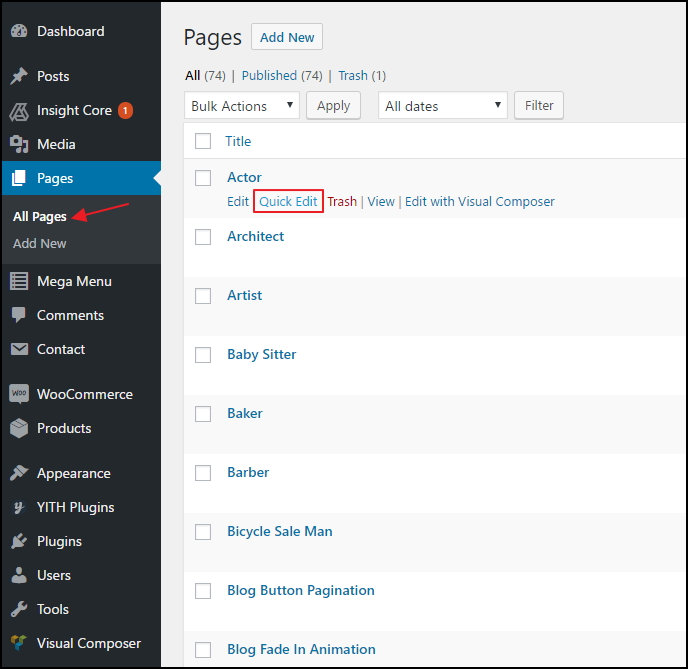 Step 2: Edit the title as you want. Delete the current slug. Then hit Update. It will automatically generate new slug for your page.

You can also edit some other options such as parent, template, status... If you want to edit more options, hit Edit instead of Quick Edit.