How to choose the default Page Title Bar
There are 5 Page Title Bar style for you to select from.
Step 1: Navigate to Appearance >> Customize >> Page Title Bar
Step 2: Choose General
Choose the Page Title Bar you want in Global Layout section. There are 4 different header styles for you to select from.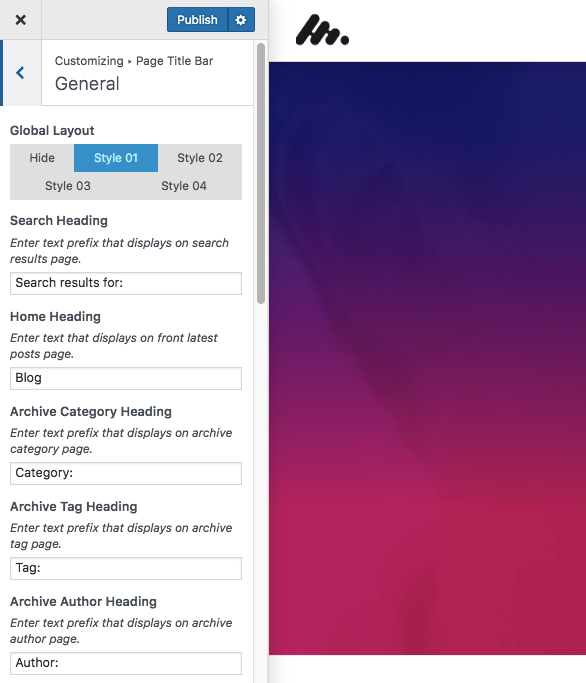 For example: Search Heading
This is how the text you enter in this section will display on the search result page.

Step 3: Click on Publish button to finish.