Step 1: Go to Appearance > Menus. Enlarge the Screen Options and hit CSS Classes.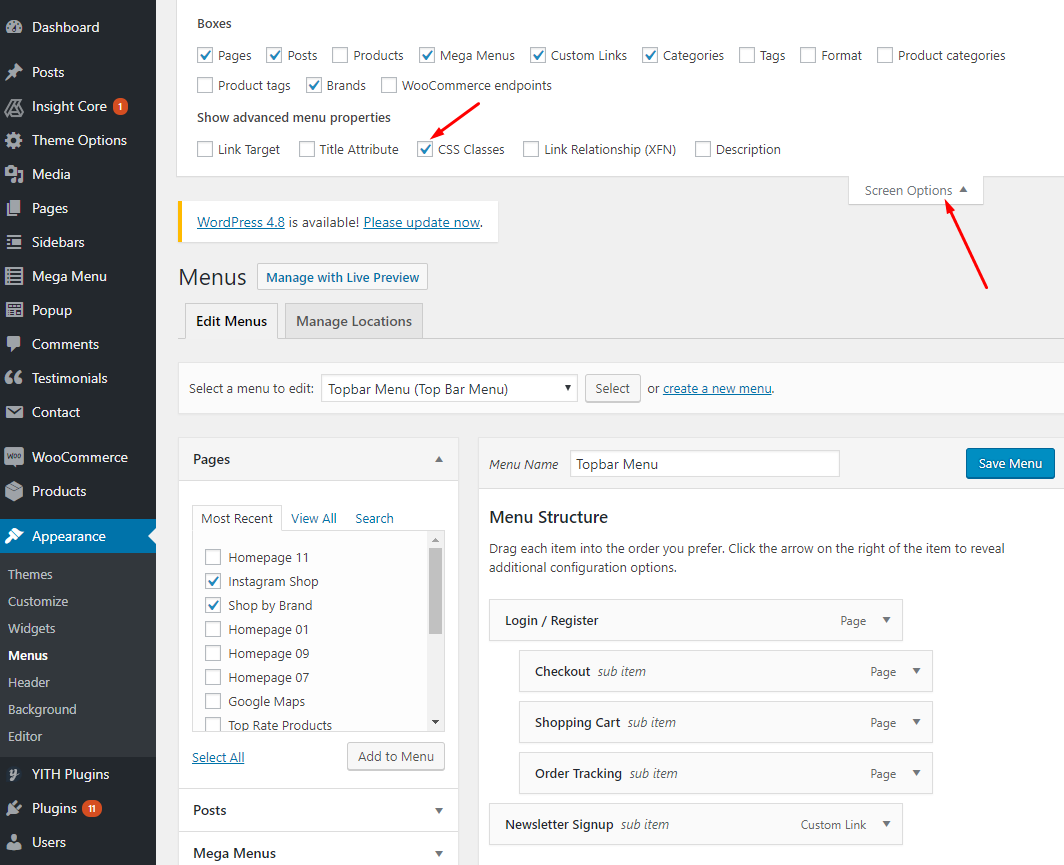 Step 2: To get the icon you want, head to this site, tick on the icon you want. Then get the class name and paste on CSS Classes of the menu item you want.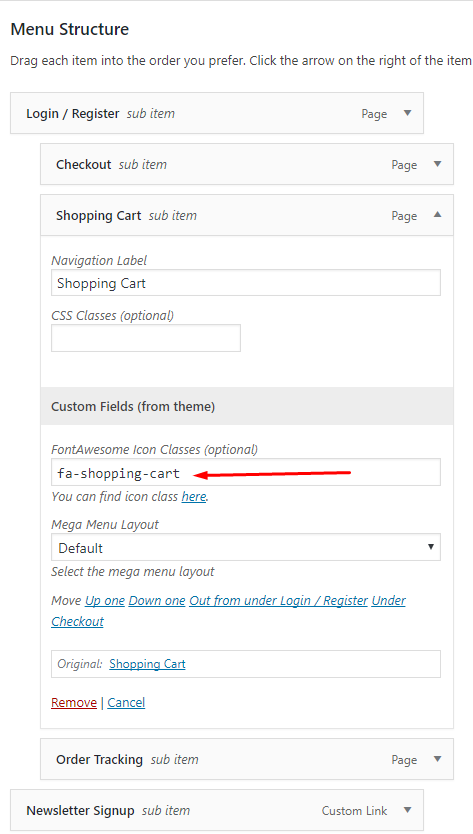 Remember to hit Save Menu. Head to your site to see the effect.